Singapore is trying a new way to get its residents practice social distancing amid coronavirus pandemic.
The government announced Friday it would start deploying Spot, Boston Dynamics' famous yellow and black canine robot, at one local park.
The the robot "dog" will patrol the local areas broadcasting a pre-recorded message to visitors to remind them of the importance of social distancing.
The robotic dog will be equipped with cameras that will scan the surroundings and help government officials estimate the number of people gathering in parks.
"These cameras will not be able to track and/or recognize specific individuals, and no personal data will be collected," the government said in a statement.
Buy Amazon health and household stuffs on discount through this link
"Unlike wheeled robots, Spot works well across different terrains and can navigate obstacles effectively, making it ideal for operation in public parks and gardens," it noted.
According to the government of Singapore, the robotic dog project will run in a limited trial for two weeks at one park during off-peak hours and if all goes well, authorities will consider expanding the program.
Singapore has suffered an alarming spike in Coronavirus cases recently after being praised initially for their handling of the virus.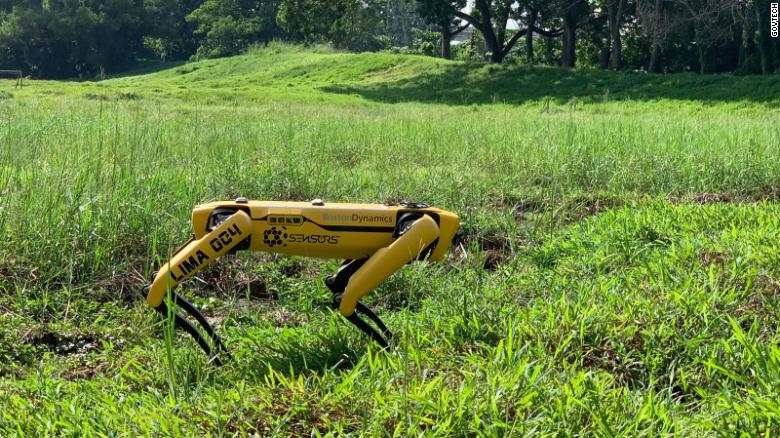 Check out the two videos below
The creepy robot dog patrols the park
Since March 17, Singapore's number of confirmed Coronavirus cases grew from 266 to 21,707 cases, according Johns Hopkins University which collates Covid-19 data worldwide .
In March, Singapore launched a contact-tracing app that uses Bluetooth to help users find out if they had close contact with someone infected by the virus.