Mok-ha has always dreamed of performing next to her idol, Ran-joo. However, Castaway Diva has seen the former deal with numerous challenges that have left her heartbroken. With time, she started believing she couldn't reach the stage. But her dream will soon come true. Castaway Diva Episode 7 hints at the huge surprise that led to Mok-ha's debut. However, Mo-rae will be upset with the whole thing. As for Ran-joo, she encourages Mok-ha to perform, telling her that "it's her time to shine." So, will she accept this offer? Will another setback hit Mok-ha? Keep reading to know!
Castaway Diva Episode 7: The Big Surprise! What To Expect Next?
The production team remained unbothered even when they knew Mo-rae was always lip-syncing. However, when Bo-goel becomes in charge of the episode, he decides to make some changes. In fact, he confronts Mo-rae and tells her that she isn't allowed to lip-sync in the competition. While this news shocks her, she becomes furious after learning about Bo-goel's plan. The latter has decided to expose her true identity, which will indeed make big changes in Mo-rae's life. Castaway Diva Episode 7 preview teases Bo-goel's decision will shock the entire production team.
However, it will help Mok-ha. Now, she will prepare for her debut. However, Mo-rae isn't glad about this decision and decides to create challenges for her backstage singer. Meanwhile, Bo-goel is hit by challenges, too, when his superior questions his decision. Amid this, Mok-ha will prepare for her debut. Castaway Diva Episode 7 will also feature Ran-joo, who prepares to spit the truth. As for Mok-ha, she recalls the past when Ki-ho shot her first audition video. On the other hand, Woo-hak will finally get his memory back.
A Quick Recap!
Previously on Castaway Diva Episode 6, Bo-geol revealed his rebellious action against their father, leading to Woo-hak's accident. This revelation startled the latter and requested Bo-geol to get their identities back. However, the latter warned Woo-hak that it could ruin their family. Ha-Jung discussed Mok-ha's suspicion the following day while Ran-joo was excited about her album sales news. With the latter's popularity rising, news surfaced that Eun Mo-rae would be her next competitor. The news startled everyone, and Mok-ha argued with the production team about the situation.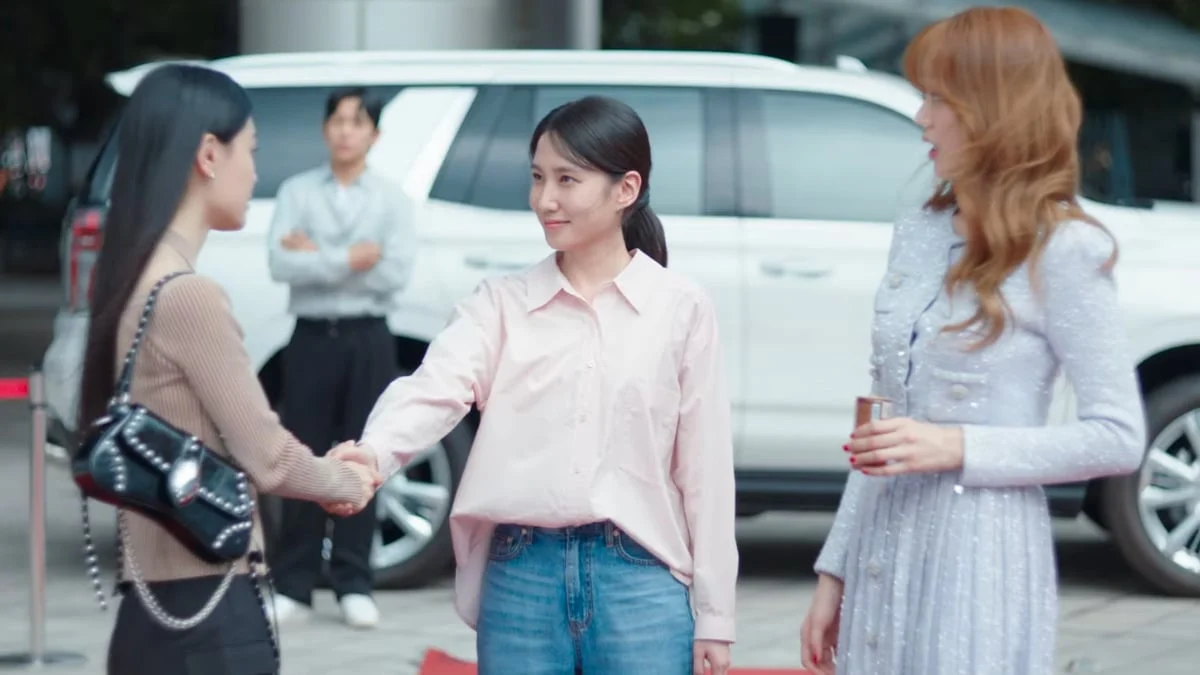 However, with Yong-Kwan's arrival, she couldn't protest any longer. The former then told the production team that Mo-rae would be lip-syncing her performance, and everyone was fine with the news. Later, Ha-Jung told Mok-ha to become a hairdresser instead, which Bo-geol overheard and asked Mok-ha to ignore it. However, it angered her more as he didn't take a stand for her earlier in the meeting. Following their bickering, they headed to the venue where Mo-rae tried to mess with Ran-joo. But it didn't work as the latter introduced the former with Mok-ha. It quickly triggered her. Further, her performance gave Mok-ha another reason to look down on Mo-rae.
Buy Amazon health and household stuffs on discount through this link
Castaway Diva Episode 7: Release Date
The seventh episode will bring more trouble to Mo-rae's life when a new challenge arises. You will see it in Castaway Diva Episode 7, which will air on November 18, 2023, at 9.20 pm KST. The show follows a weekly release pattern, airing every Saturday and Sunday night. You can catch it on Netflix, while the local Korean audience can stream it on tvN. This is all for now. Stay tuned. TechRadar247 will keep you updated.
The post Castaway Diva Episode 7: Mok-ha's Debut Brings Back The Past Memory! What's Next? WATCH HERE appeared first on Tech Radar 247.