The crime thriller drama Strong Girl Nam Soon is edging closer to its end, and fans can't wait to learn Shi Oh's next move. Well, throughout this season, we have seen his darkest and evilest side. Now, Strong Girl Nam Soon Episode 13 promises to escalate it when he learns about the true identity of Nam Soon. Will he plan to kill her? As of now, it remains unclear. But one thing is clear: Nam Soon and her family will soon face a fatal situation as someone will be on the verge of dying. Who will be that person? Is that Geum Joo? Strong Girl Nam Soon Episode 13 also hints at a mega betrayal. Keep reading to learn about it!
Strong Girl Nam Soon Episode 13: How Will Things Move Now?
Geum Joo is posing a threat to Shi Oh, and now he doesn't want to lose to her. So, he orders his assistant to get details about the former's family. While he gets the information about her husband and son, he is still searching for Geum Joo's daughter. Unbeknownst, she is working undercover in his company. The Strong Girl Nam Soon Episode 13 stills shows that Shi Oh is still working his way to reach Geum Joo's family. However, he can't find anyone as Geum Joo has already sent them to a safe place.
But it won't stop him as he hires more people to attack Geum Joo's family. Another still for Strong Girl Nam Soon Episode 13 shows two men sneak attack the matriarch Gil Joong-Gan. They hold her at gunpoint and try to find information about her family. However, it won't be that easy as Joong Gan also possesses the same strength, and it won't be challenging for her to fight back. Meanwhile, the preview clip suggests that Nam Soon will successfully convince Shi Oh to show her the lab.
She will finally get a visit to the lab. It will allow her to gather the desired evidence the police are searching for. Meanwhile, Hee Sik will confront his senior in Strong Girl Nam Soon Episode 13. It seems like this encounter will bring more tension in Hee Sik and his senior's life. On the other hand, Geum Joo will show up to protect someone. Is it a trap?
A Quick Recap!
The previous episode began with Nam Soon witnessing Shi Oh's tenacious look. However, he asked her to leave his cabin and went straight to deal with a Russian Mafia member. The latter then attacked Shi Oh. But he warned him that he was no longer the same Anton and brutally attacked and killed the person. At the police station, Hee Sik learned about Gang Su's death. The latter's demise helped him understand that they were forcing the victims to use vials and die. As for Shi Oh, he took his antidote and then asked Nam Soon for lunch. There, he told her about his Russian name.
Buy Amazon health and household stuffs on discount through this link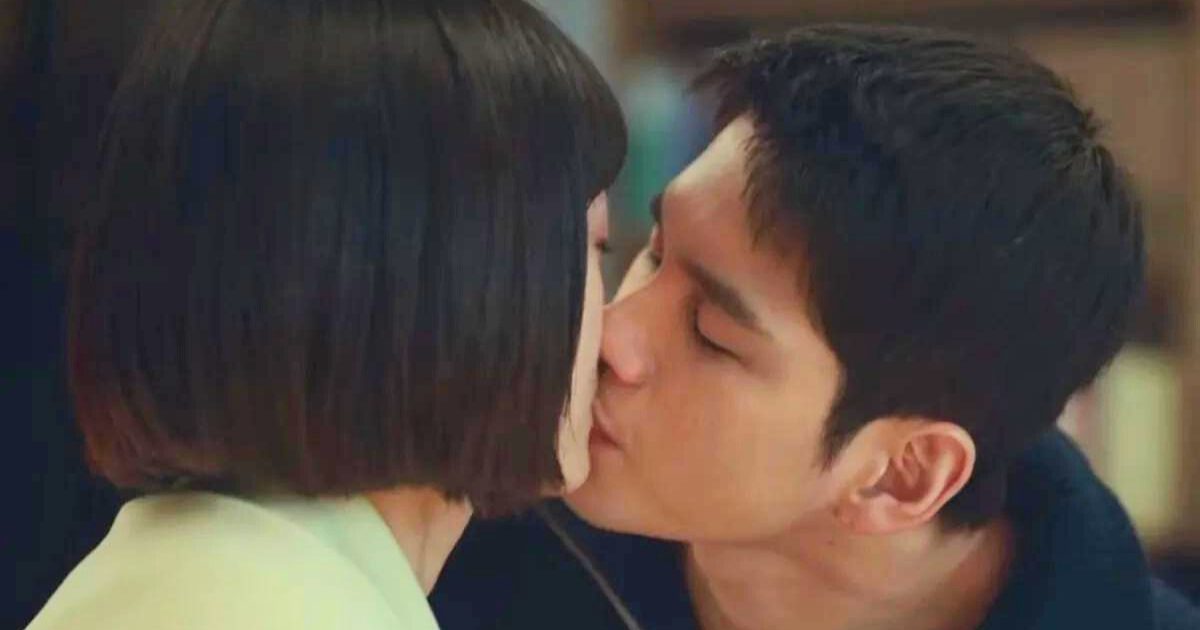 Meanwhile, Madam Kim attacked Geum Ju's stand-in. However, after learning about Geum Ju's plan, she called Shi Oh and informed him about the former's stand-in. Furious Shi Oh then told Nam Soon that he wanted Geum Ju dead. Later that day, Hee Sik told Nam Soon to stay away from Geum Ju as it wasn't safe. The former then interrogated Tae Ri and learned about the antidote. He asked her to help him in the investigation. Meanwhile, Shi Oh learned about the Geum Ju family but was unaware of her daughter. On the other hand, Nam Soon succeeded in winning Shi Oh's trust, which helped her access the lab. He then dropped her to Hee Sik's home, where the latter and Nam Soon kissed.
Strong Girl Nam Soon Episode 13: Release Date
The upcoming episode will witness Shi Oh's darkest plan. Will he succeed in finding Nam Soon's true identity? You will learn it in Strong Girl Nam Soon Episode 13, which will air on November 18, 2023, at 22.30 KST. The show airs every Saturday and Sunday on Netflix. Meanwhile, the local Korean audience can enjoy the drama on JTBC. Stay tuned. TechRadar247 will keep you updated.
The post Strong Girl Nam Soon Episode 13: Shi Oh Plans To Kill Nam Soon! Is It Her End? What's Next? WATCH HERE appeared first on Tech Radar 247.