After the massive chase game, The Killing Vote is back with another jaw-dropping episode. But this time, things are on different levels. Seok-joo's fate has already been revealed. However, it will play a significant role in The Killing Vote Episode 12. The drama isn't over yet. And Ji-hoon is already working on his way to take revenge. Will he walk on Seok-joo's path? Well, he isn't the only threat roaming the city's streets. Ji-young is also mapping her nefarious plan to take revenge. And her plan may create problems for Ji-hoon and Min. Will they ever find a way out of this murder mayhem? Keep reading to know that.
The Killing Vote Episode 12: How The Drama Will End?
In the closing moment, the investigation team manages to save Min and Ji-hoon. But it seems like Ji-hoon won't sit still now. He's all set to follow Seok-joo's path. The Killing Vote Episode 12 preview teases that Mu-chan and the team ask the next Gaetals to surrender. However, Ji-hoon plans to save the rest of the Gaetals. While he works on pulling off a dangerous plan, Min offers a bounty on his head. Well, it remains unclear what Min is up to. This is because she has always supported Ji-hoon, and now this shift in narrative hints something bigger to come in the finale.
Meanwhile, Ji-young is blindsided by her revenge. She wants to punish her son's murderers. Hence, she plots a deadly plan to kill the entire investigation team, including Ji-hoon. The Killing Vote Episode 12 preview also suggests that Chul-min will face trouble after supporting Seok-joo. However, Mu-chan and his team will work to help others. On the other hand, Ji-young will lose her control and go on a killing spree. The preview also shows someone asking Ji-young to stop this mess. But the finale seems to bring more trouble in everyone's lives.
A Quick Recap!
The previous episode began with Seok-joo begging Mu-chan to let him kill Min-soo. However, the officer rejected the proposal and saved the latter anyway. It soon featured a flashback from eight years ago showing Min-soo aka Lee Yun-seong's involvement in a case. At present, Seok-joo and his accomplices were arrested. However, Jin-soo requested to take Mi-soo to the hospital. On the other hand, the correctional officer Chul-min headed with Mu-chan and Seok-joo. However, a truck hit their car, forcing everyone to retrieve it. But it later turned out to be their master plan, where Chul-min helped Seok-joo to stab Min-soo.
Meanwhile, Hyun lost track of Ji-hoon because of Min. The latter decided to help Ji-hoon hide while Hyun learned about Mu-chan's condition and rushed to save him. Following such events, Ji-young was ready to take revenge on her son's death. She also kidnaps one of the Gateals to punish Seok-joo. As for the latter, he asked Ji-hoon to find a new family. However, he promised him that one day he would find Ji-hoon. Chul-min handed him a new ID and asked him to leave the city. But before leaving, he went to see Min and realized that voting had begun there. This time, the votes were for Seok-joo.
Buy Amazon health and household stuffs on discount through this link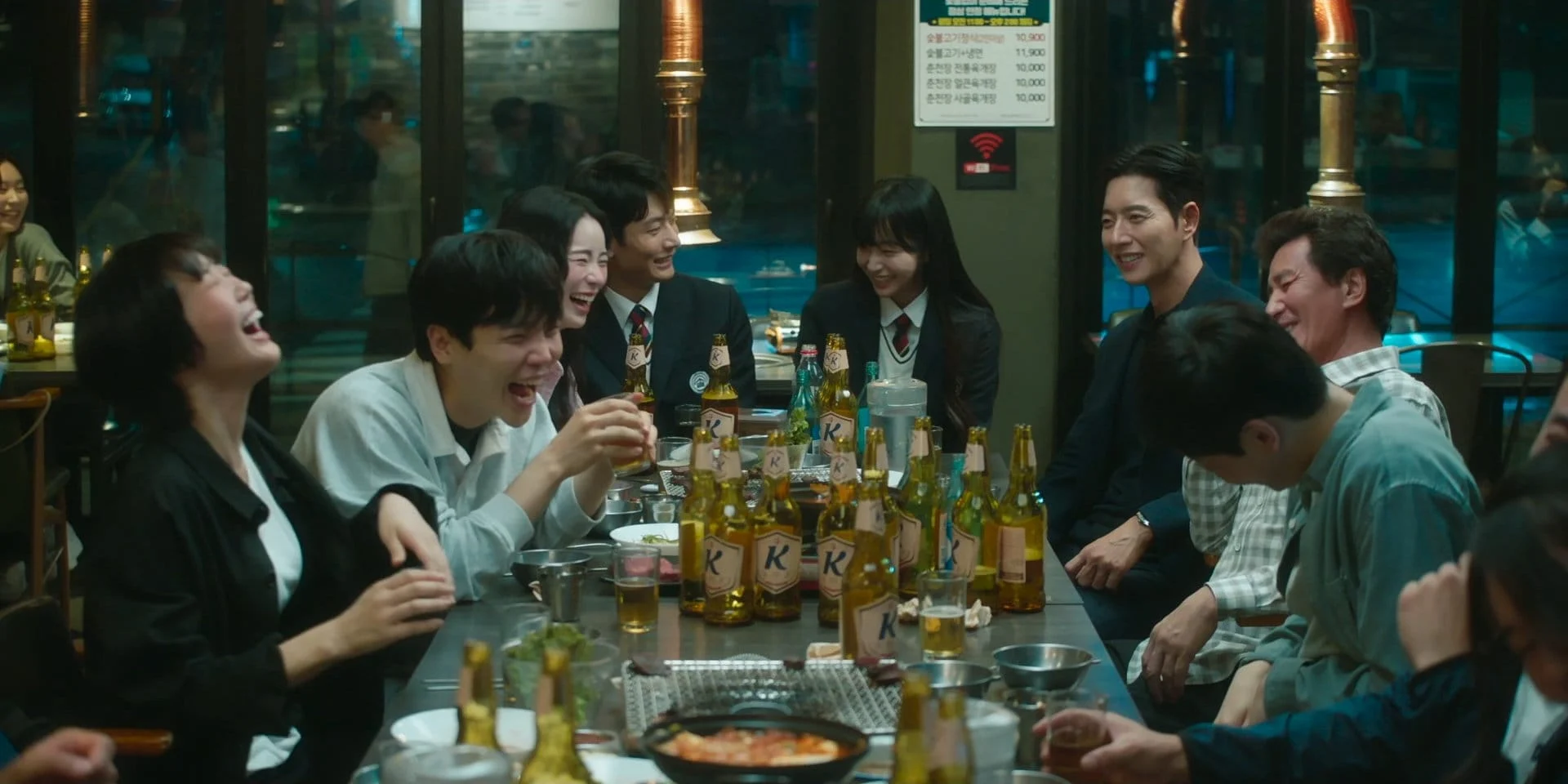 Ji-hoon tried to stop the voting. But his actions gave Ji-young an idea of his location. He then put a bounty on the former's head. Unfortunately, a group was already beating Ji-hoon while Min was held to the side before Mu-chan, Hyun, and their team could reach the apartment. However, the episode ended with Ji-hoon and Min enjoying dinner with the investigation team while Seok-hoo hung himself.
The Killing Vote Episode 12: Release Date
While the penultimate episode has revealed Seok-joo's fate, the finale is set to expose the real perpetrator. You can catch it on The Killing Vote Episode 12, which will air on November 16, 2023, at 9 pm KST. The show is available to stream on the local Korean network, such as SBS TV. Meanwhile, the global audience can watch it exclusively on Amazon Prime Video. It follows a 70-minute runtime. So don't miss it. Stay tuned. TechRadar247 will keep you updated.
The post The Killing Vote Episode 12: Finale! Ji-Young Goes On A Murder Spree! Is Ji-hoon Safe? WATCH HERE appeared first on Tech Radar 247.